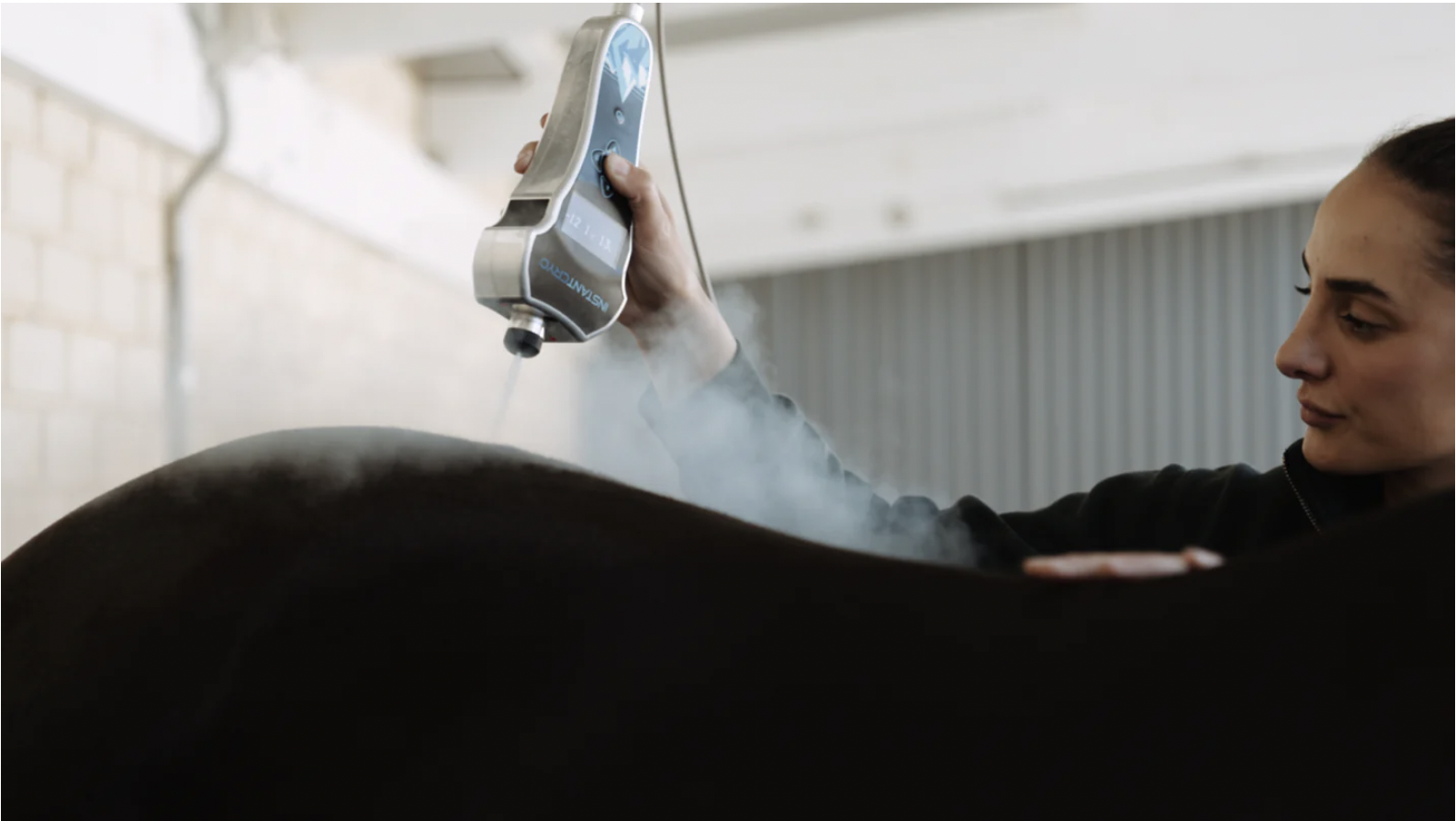 Katherine Grantham is the pioneering force behind Apex Therapy, South Australia's first business to offer localized cryotherapy treatments for horses. Utilizing the cutting-edge ECB INSTANTCRYO™ device, Grantham and her team have revolutionized equine therapy in the region.
Grantham is a passionate advocate for the prehabilitation and rehabilitation of horses. Through the use of targeted cryotherapy treatments, she has been able to help horses of all breeds and backgrounds perform at their best. Grantham's dedication to equine health and wellness has not gone unnoticed, as Racing SA has recently partnered with Apex Therapy to offer cryotherapy treatments as part of their Retired Thoroughbred Racehorse Assistance Package.
According to John Cornell, Industry Operations Manager at Racing SA, cryotherapy has shown promising results for horses. "It's basically a human treatment that has been developed for the equine side of things, and there are great reports coming out about what it can do for horses," he explained.
To learn more about the partnership between Racing SA and Apex Therapy, and the benefits of cryotherapy for retired racehorses in South Australia, be sure to check out Racing SA's video by clicking the link below.
https://racingsa.com.au/blog/2023/03/24/4611/cryotherapy-adds-new-string-to-thorough-care-sas-bow
Equine cryotherapy is quickly becoming a popular therapy worldwide, with top stables like Godolphin in the UAE and Cian O'Connor's Karlswood Stables in Ireland utilizing the cutting-edge INSTANTCRYO™device. Considered the most effective and user-friendly method of cryotherapy available, INSTANTCRYO™ is gaining recognition as the go-to treatment for localized equine cryotherapy.
Visit our product page to learn more about the ECB INSTANTCRYO™ device or visit the official website here.