We have a premium range of equine spas, water treadmills and high-speed treadmills for competition and racing horses, as well as those that are in rehab. We have offices all over the world, with a wealth of expertise between us. Explore our full range below.
"We are very pleased with the choice on ECB water treadmill. It is very friendly use, with an innovative technology that allows us to customize for each horse a personalized training program, with which we have had excellent results. In addition to the most advanced technology and quality of the treadmill, I have to mention the added value of after sales service, which is undoubtedly a crucial factor of success."
— Ana Elias da Costa Fernandes, Portugal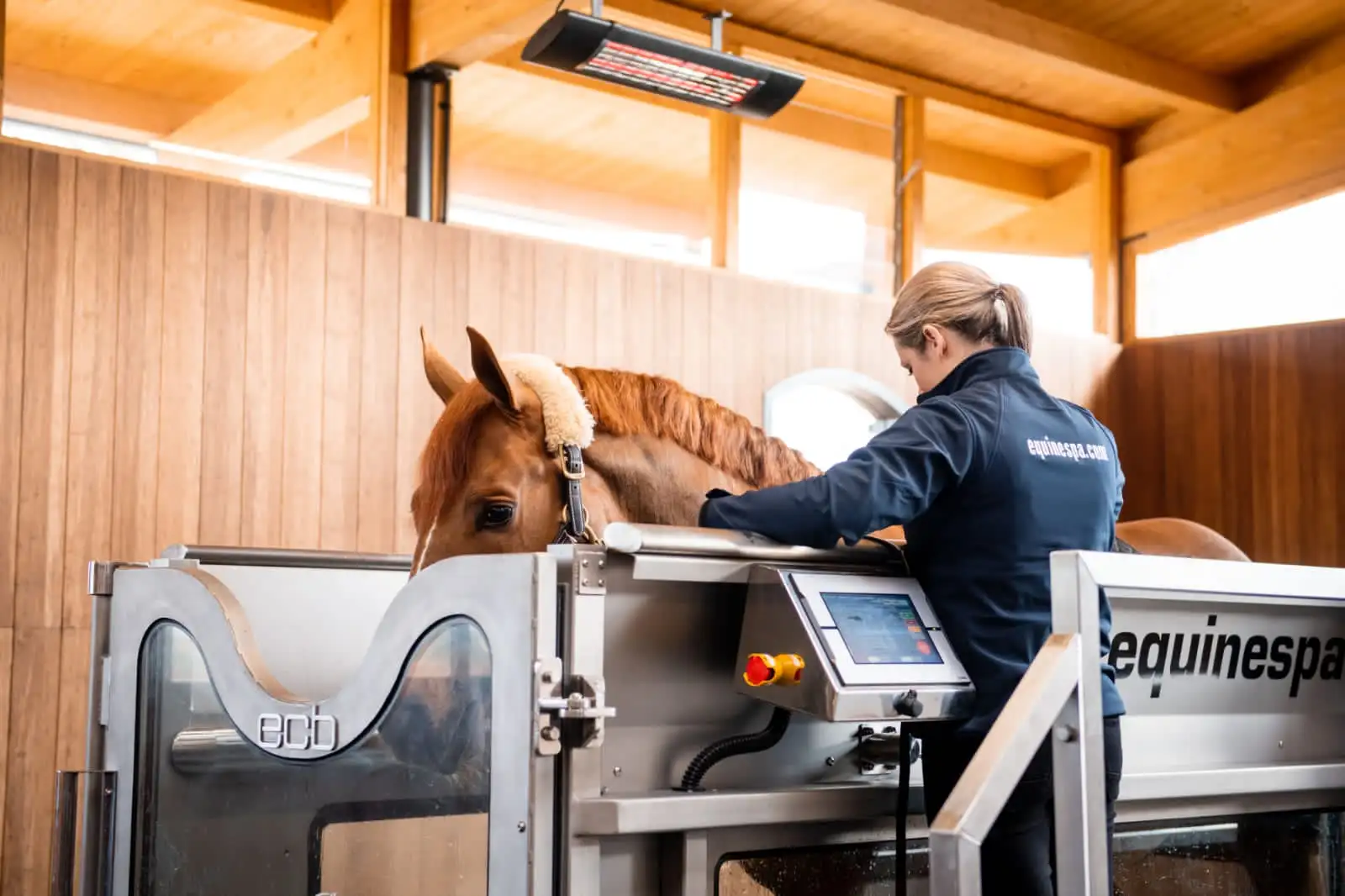 View Our Product Gallery…
Discover more about our ECB Equine Spas, ECB Aqua Treadmills and other popular products by visiting our product gallery page. If you have any questions about any of our products get in touch with us and we will be happy to help.