A recent study has examined the effect of recurring inclined water treadmill sessions on equine epaxial muscle development. The results show that consistent resistance training on a water treadmill significantly contributes to the growth of equine thoracic back profile musculature.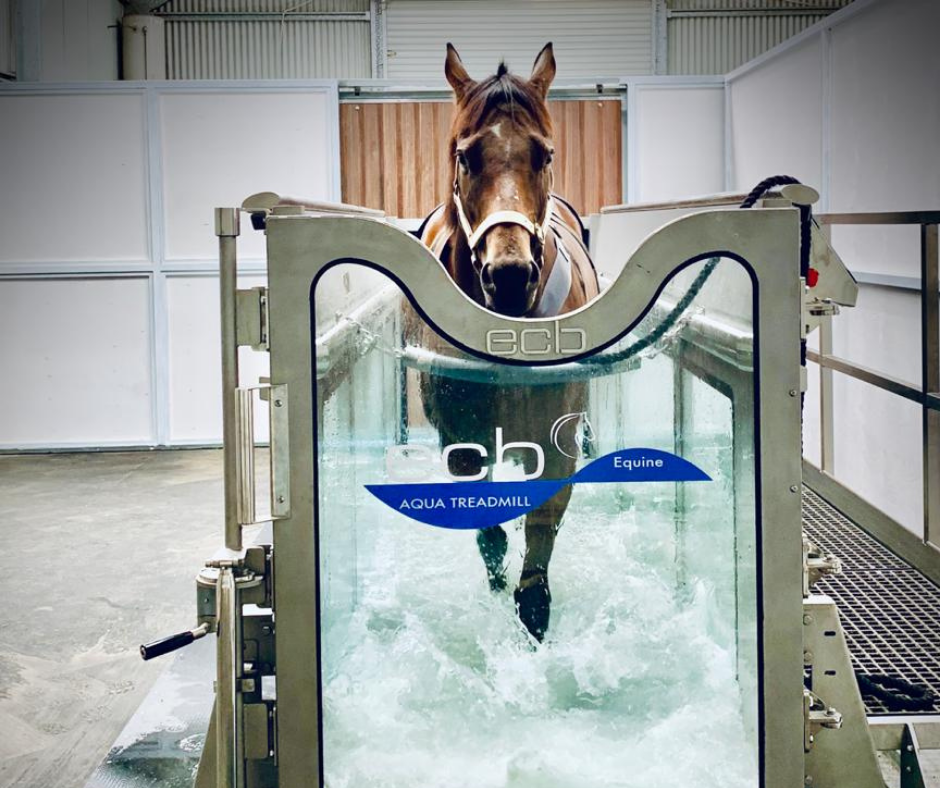 the effect of incline water treadmills on equine muscle growth and development
Summary and key results:
Over four weeks, six horses completed 24 sessions on ECB water treadmills. Each horse walked for 15 minutes per session, with water at the midcannon level and the treadmill at a 4% incline.
Back traces were measured at 3cm and 7cm ventral to the dorsal midline at T5, T9, T14, and T18, before the first session and then weekly for 4 weeks. Results showed a significant increase in both the rate of growth and size of the epaxial muscles starting at week 2 and continuing to week 4.
The study concludes that consistent use of the ECB water treadmill in an incline setting has a significant effect on muscle hypertrophy. When used consistently, the treadmill proves effective for strengthening and developing the epaxial muscles of a horse.
Read the full published article here for further detail on how the ECB water treadmills were used and the overall findings of the study.
To find more information on the ECB water treadmills featured in this study, visit our product page. If you're interested in purchasing a treadmill or have any inquiries, contact us here.